Unless otherwise noted, our meetings are held at the Mallett's Creek Branch of the Ann Arbor District Library, 3090 Eisenhower Parkway, Ann Arbor on the third Sunday of the month at 3 pm.
Sunday, April 23, 2017,  3:00 – 5:00 p.m., Ann Arbor District Library – Malletts Creek Branch, 3090 E. Eisenhower Parkway (east of Stone School Road), Ann Arbor, MI 48108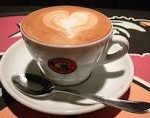 Timeless Dinnerware Designs  What makes a classic?  Why are some designs more enduring, relevant and beautifully pleasing through the passage of time?  What is the dinnerware equivalent of the LBD (Little Black Dress)?  Margaret Carney, Founder and Director of the International Museum of Dinnerware Design will juxtapose notable dinnerware designs from Art Deco, Mid-Century Modern, Pop-Art, and several current designers, with current trends in less formal, more impermanent, some biodegradable, occasionally disposable, and even edible (yes, edible) dinnerware.  The accompanying exhibit will open in Fall 2017.
FOOD HISTORIANS        
Some people are so involved with food
From a historical perspective
That they are with dual skills imbued
Those of gourmet and detective.
They search kitchen drawers and old book pages
And stuff their files with culinary clues
About eating habits throughout the ages
That probably no one but themselves can use.
I hope at least that despite their mission
They occasionally will cease the looking,
And use the contents of their erudition
To make delicious dinners with their own cooking.
           "A Smorgasbord of Verse" by Marvin Brandwin
Join Us!
Our membership year runs from September to September, so now is the perfect time to join CHAA. The annual membership is $25.  You can print out the membership form here.
The Culinary Historians of Ann Arbor (CHAA), founded in 1983 by Jan Longone and friends, is an organization of scholars, cooks, food writers, nutritionists, collectors, students, and others interested in the study of culinary history and gastronomy.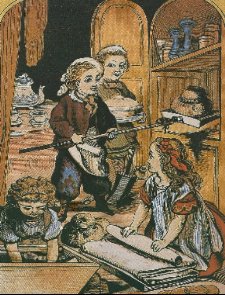 The mission of the group is to promote the study of culinary history through regular programs open to members and guests, through the quarterly publication Repast, and through exchanges of information with other such organizations.
Monthly meetings of the CHAA are held in Ann Arbor, Michigan, from September through May from 4:00-6:00 p.m. on the third Sunday of the month (unless otherwise announced).
Membership in CHAA is open to anyone interested in culinary history. Dues
are $25.00 for an individual or couple and include a subscription to Repast. The membership year is from September to September. For those who cannot attend meetings, a yearly subscription to Repast is $20.00.
Repast is the official quarterly publication of CHAA. Besides announcements of future meetings and reports of past meetings, it also contains feature articles, book reviews, a calendar of upcoming events of culinary interest, and special events. For information about contributing articles, placing information, announcements, or other regular features, contact the Editor.
Contribute to the CHAA Food Blog, where all members are invited to tell stories about their own adventures.  Access is limited right now, so just write your story and send it (with a visual if you like) to Judy Steeh.  … Continue reading →