NEXT MEETING
Sunday, September 15, 2019, 3:00 – 5:00 p.m., Ann Arbor District Library – Malletts Creek Branch, 3090 E. Eisenhower Parkway (east of Stone School Road), Ann Arbor, MI 48108 
A Rich Brew:  How Cafes Created Modern Jewish
Culture
with
Shachar Pinsker, professor, Judaic Studies and Middle East Studies, University of Michigan. Dr. Pinsker discusses his book A Rich Brew: How Cafes Created Modern Jewish Culture and the ways in which cafes provide a window into understanding modern Jewish culture and modernity: What it means for cafes to be sites of the production of Jewish culture, how cafes sold not just coffee but also a concept of modernity, and the transformation of cafes and Jewish culture. The book takes us on a tour of Jewish cafe culture in six cities: Odessa, Warsaw, Vienna, Berlin, New York, and Tel Aviv. In the course of the book, we see how Jews who migrated to cities gravitated towards cafes as important spaces and sites for producing Jewish culture. It's a story of the global aspects of Jewish modernity, what it means to be part of the public sphere, and the ways in which cafes present an important backdrop to the changes and challenges of modernity.
Join Us!
Our membership year runs from September to September, so now is the perfect time to join CHAA. The annual membership is $25.  You can print out the membership form here.
The Culinary Historians of Ann Arbor (CHAA), founded in 1983 by Jan Longone and friends, is an organization of scholars, cooks, food writers, nutritionists, collectors, students, and others interested in the study of culinary history and gastronomy.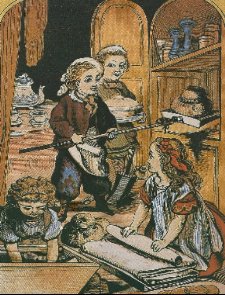 The mission of the group is to promote the study of culinary history through regular programs open to members and guests, through the quarterly publication Repast, and through exchanges of information with other such organizations.
Monthly meetings of the CHAA are held in Ann Arbor, Michigan, from September through May from 3:00-5:00 p.m. on the third Sunday of the month (unless otherwise announced).
Membership in CHAA is open to anyone interested in culinary history. Dues
are $25.00 for an individual or couple and include a subscription to Repast. The membership year is from September to September. For those who cannot attend meetings, a yearly subscription to Repast is $20.00.
Repast is the official quarterly publication of CHAA. Besides announcements of future meetings and reports of past meetings, it also contains feature articles, book reviews, a calendar of upcoming events of culinary interest, and special events. For information about contributing articles, placing information, announcements, or other regular features, contact the Editor.
Contribute to the CHAA Food Blog, where all members are invited to tell stories about their own adventures.  Access is limited right now, so just write your story and send it (with a visual if you like) to Judy Steeh.  … Continue reading →