It's time to renew your membership!  You can download or print a 2017-28 membership form here.  Do it now, before you forget!
There are two great programs coming up in September!
Sunday, September 17, 2017, 3:00 – 5:00 p.m., Ann Arbor District Library – Malletts Creek Branch, 3090 E. Eisenhower Parkway (east of Stone School Road), Ann Arbor, MI 48108 
Our Bodies Tell Our Histories:  Recovering Land, Life and Foodways in Native America. 

 Shiloh Maples, SNAP-Ed & BALAC Grant Program Coordinator

 of American Indian Health and Family Services of Southeastern Michigan

, returns by popular demand to present the first program in the 2017-2018 season.  She will speak on access to traditional foods and the relationship to ancestral homelands, both of which are essential to the overall well-being of Native American communities.  Come learn about the historical challenges to maintaining indigenous food sovereignty and its impact on Native health, and the emerging movement to preserve and revitalize traditional foodways. 
Wednesday, September 20, 4:00 – 5:00 pm, Hatcher Graduate Library – Gallery (Room 100)
A Taste of the Nation: Regional Cuisines in the New Deal Era. Dr. Camille Begin, Culinaria Research Centre, University of Toronto Scarborough and author of Taste of the Nation: The New Deal Search for America's Food
, will lecture on the history of food in 1930s America. During the Depression the Federal Writers' Project dispatched writers to sample the fare at group eating events like church dinners, political barbecues, and clambakes; the goal of the America Eats project was nothing less than to sample and report upon the tremendous range of foods eaten across the United States. Based on her extensive archival research in the FWP archives, Dr. Begin has shaped a cultural and sensory history of New Deal-era eating, describing in mouth-watering detail how Americans tasted their food. She also illustrates how nostalgia, prescriptive gender ideals, and racial stereotypes shaped how the FWP was able to frame regional food cultures as "American." For more information visit the library's
webpage
.
Join Us!
Our membership year runs from September to September, so now is the perfect time to join CHAA. The annual membership is $25.  You can print out the membership form here.
The Culinary Historians of Ann Arbor (CHAA), founded in 1983 by Jan Longone and friends, is an organization of scholars, cooks, food writers, nutritionists, collectors, students, and others interested in the study of culinary history and gastronomy.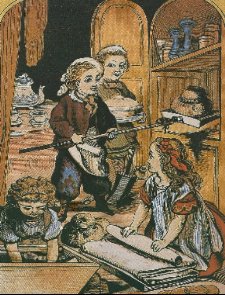 The mission of the group is to promote the study of culinary history through regular programs open to members and guests, through the quarterly publication Repast, and through exchanges of information with other such organizations.
Monthly meetings of the CHAA are held in Ann Arbor, Michigan, from September through May from 4:00-6:00 p.m. on the third Sunday of the month (unless otherwise announced).
Membership in CHAA is open to anyone interested in culinary history. Dues
are $25.00 for an individual or couple and include a subscription to Repast. The membership year is from September to September. For those who cannot attend meetings, a yearly subscription to Repast is $20.00.
Repast is the official quarterly publication of CHAA. Besides announcements of future meetings and reports of past meetings, it also contains feature articles, book reviews, a calendar of upcoming events of culinary interest, and special events. For information about contributing articles, placing information, announcements, or other regular features, contact the Editor.
Contribute to the CHAA Food Blog, where all members are invited to tell stories about their own adventures.  Access is limited right now, so just write your story and send it (with a visual if you like) to Judy Steeh.  … Continue reading →