Our next monthly meeting will be

Sunday, May 15, 2016
,
Ann Arbor District Library, Malletts Creek Bran
ch, 

3090 E. Eisenhower Pkwy, Ann Arbor, MI 48108.
Cake:  The Intersection of All Things "cake" and the Art World.
 What word in the English language other than "cake" evokes such a celebratory response?  One at once thinks about family gatherings, significant events, parties, and other happy memories.  In terms of dinnerware, cake stands form a unique genre for the presentation of cakes.  This presentation by the director and curator of the Dinnerware Museum in Ann Arbor, Margaret Carney, will celebrate all things cake – sharing details about its sweet and delicious history, as well as examining a several of the famous cake-related quotes and idioms such as "let them eat cake," "have your cake and eat it, too"; and delight the viewer with images of historic/vintage cake stands as well as cake stands and cake sculpture by contemporary artists.  Refreshments?  Cakes and coffee!
Join Us!
Our membership year runs from September to September, so now is the perfect time to join CHAA. The annual membership is $25, but you can join now for just $12.50.  You can print out the membership form here.
The Culinary Historians of Ann Arbor (CHAA), founded in 1983 by Jan Longone and friends, is an organization of scholars, cooks, food writers, nutritionists, collectors, students, and others interested in the study of culinary history and gastronomy.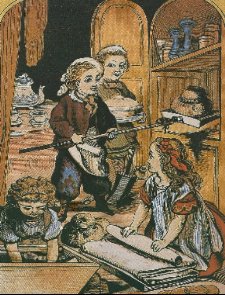 The mission of the group is to promote the study of culinary history through regular programs open to members and guests, through the quarterly publication Repast, and through exchanges of information with other such organizations.
Monthly meetings of the CHAA are held in Ann Arbor, Michigan, from September through May from 4:00-6:00 p.m. on the third Sunday of the month (unless otherwise announced).
Membership in CHAA is open to anyone interested in culinary history. Dues
are $25.00 for an individual or couple and include a subscription to Repast. The membership year is from September to September. For those who cannot attend meetings, a yearly subscription to Repast is $20.00.
Repast is the official quarterly publication of CHAA. Besides announcements of future meetings and reports of past meetings, it also contains feature articles, book reviews, a calendar of upcoming events of culinary interest, and special events. For information about contributing articles, placing information, announcements, or other regular features, contact the Editor.
Contribute to the CHAA Food Blog, where all members are invited to tell stories about their own adventures.  Access is limited right now, so just write your story and send it (with a visual if you like) to Judy Steeh.  … Continue reading →