CHAA Meetings
The Culinary Historians of Ann Arbor generally meet on the third Sunday of the month at 4 p.m. Eastern, September through May. Meeting invitations are sent to members and other interested individuals, but all are welcome to attend. As the Covid pandemic continues, some of our meetings are held in person at the downtown Ann Arbor District Library and streamed on YouTube, and some are held online via Zoom. Please check this website for the date and location and format of each meeting, as these will vary. 
Members receive emailed information regarding meetings in advance and a reminder on the day of each meeting.
NEXT MEETING
Sunday, February 19, 4 p.m. Eastern
Online via Zoom and streaming live on YouTube
Register to receive the link to the Zoom meeting the day of the event.
Bound to the Fire: How Virginia's Enslaved Cooks Helped Invent American Cuisine
In grocery store aisles and kitchens across the country, smiling images of "Aunt Jemima" and other historical and fictional black cooks have been found on various food products and in advertising. Although these images are sanitized and romanticized in American popular culture, they represent the untold stories of enslaved men and women who had a significant impact on the nation's culinary and hospitality traditions even as they were forced to prepare food for their oppressors.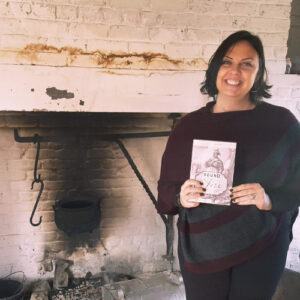 In her book Bound to the Fire: How Virginia's Enslaved Cooks Helped Invent American Cuisine, Kelley Fanto Deetz draws upon archaeological evidence, cookbooks, plantation records and folklore to present a nuanced study of the lives of enslaved plantation cooks from colonial times through emancipation and beyond. She reveals how these men and women were literally "bound to the fire" as they lived and worked in the sweltering and often fetid conditions of plantation house kitchens. These highly skilled cooks drew upon skills and ingredients brought with them from their African homelands to create complex, labor-intensive dishes such as oyster stew, gumbo, and fried fish. However, their white owners overwhelmingly received the credit for their creations.
Her talk focuses on enslaved cooks at Virginia plantations including Thomas Jefferson's Monticello and George Washington's Mount Vernon. Deetz restores these forgotten figures to their rightful place in American and Southern history.
Dr. Kelly Fanto Deetz is Director of Education, Programming and Visitor Engagement at Stratford Hall Plantation in Virginia. She was a professional chef for several years, and is a contributor to The Routledge History of Food and Birth of a Nation: Nat Turner and the Making of a Movement. Her work has appeared in National Geographic History.
Find upcoming programs and links to past programs here.
Our membership year runs from September to September. The annual membership is $25. You can print out the membership form here. We also accept memberships via PayPal. Click on the membership link at the top of this page for more information. 
The Culinary Historians of Ann Arbor (CHAA), founded in 1983 by Jan Longone and friends, is an organization of scholars, cooks, food writers, nutritionists, collectors, students, and others interested in the study of culinary history and gastronomy.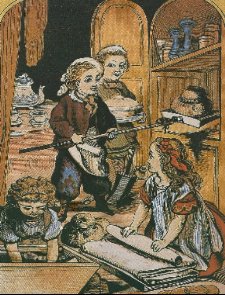 The mission of the group is to promote the study of culinary history through regular programs open to members and guests, through the quarterly publication Repast, and through exchanges of information with other such organizations.
Monthly meetings of the CHAA are normally held in Ann Arbor, Michigan, from September through May on the third Sunday of the month at 4 p.m. (unless otherwise announced). During the pandemic, meetings take place online and/or in person.
Membership in CHAA is open to anyone interested in culinary history. Dues are $25.00 for an individual or couple and include a subscription to Repast. The membership year is from September to September. For those who cannot attend meetings, a yearly subscription to Repast is $20.00.
Repast is the official quarterly publication of CHAA. Besides announcements of future meetings and reports of past meetings, it also contains feature articles, book reviews, a calendar of upcoming events of culinary interest, and special events. For information about contributing articles, placing information, announcements, or other regular features, contact the Editor.