At present, the Culinary Historians are meeting via Zoom. Meetings generally take place on the third Sunday of the month at 4 p.m. Meeting invitations are sent to members and other interested individuals, but all are welcome to attend. 
Next Meeting: Sunday, February 20, 4:00 p.m. ET Online via Zoom
Register to receive a link to the meeting one hour prior to its start. Link will also be available on the Ann Arbor District Library website at 3:45 p.m. on February 20.
The Provisions of War: A Roundtable Discussion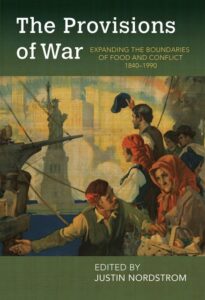 This panel discussion brings together some of the contributors to the recent anthology "The Provisions of War: Expanding the Boundaries of Food and Conflict 1840-1990."  The central theme of this book, and of our panel discussion, is how soldiers, civilians, and communities have attempted to use food (and its absence, deprivation and hunger) as both a weapon of war and a unifying force in establishing governmental control and cultural cohesion during times of conflict. Examining lesser-known conflicts and unfamiliar dimensions of global warfare, these presenters will examine how food played a role in both battlefields, homefront mobilization, and in internal conflicts over religion and nationalism. 
Justin Nordstrom, Moderator
Penn State University – Hazelton 
Participants
Ahmar Alvi, Aligarh Muslim University, Aligarh, India
Bryce Evans, Liverpool Hope University
Karline McLain, Bucknell University
Erin Mauldin, University of South Florida
Leslie Przybylek, Senator John Heinz History Center
Evan Sullivan, SUNY Adirondack
Jing Sun, University of Pennsylvania
See past 2020-22 programs and links to recordings here.
Join Us!
Our membership year runs from September to September. The annual membership is $25. You can print out the membership form here. We also accept memberships via PayPal. Click on the membership link at the top of this page for more information. 
The Culinary Historians of Ann Arbor (CHAA), founded in 1983 by Jan Longone and friends, is an organization of scholars, cooks, food writers, nutritionists, collectors, students, and others interested in the study of culinary history and gastronomy.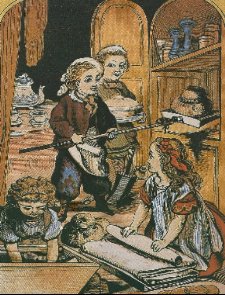 The mission of the group is to promote the study of culinary history through regular programs open to members and guests, through the quarterly publication Repast, and through exchanges of information with other such organizations.
Monthly meetings of the CHAA are normally held in Ann Arbor, Michigan, from September through May from 3:00-5:00 p.m. on the third Sunday of the month (unless otherwise announced). During the pandemic, meetings take place online on the third Sunday at 4 p.m.
Membership in CHAA is open to anyone interested in culinary history. Dues are $25.00 for an individual or couple and include a subscription to Repast. The membership year is from September to September. For those who cannot attend meetings, a yearly subscription to Repast is $20.00.
Repast is the official quarterly publication of CHAA. Besides announcements of future meetings and reports of past meetings, it also contains feature articles, book reviews, a calendar of upcoming events of culinary interest, and special events. For information about contributing articles, placing information, announcements, or other regular features, contact the Editor.