Spring 2021 Programs
At present, the Culinary Historians are meeting via Zoom instead of in person at Malletts Creek Library. Meetings generally take place on the third Sunday of the month at 4 p.m. Meeting invitations are sent to interested members, but all are welcome to attend. 
Next Meeting: Sunday, May 16, 4:00 p.m. EDT Online via Zoom
Register to receive a link to the meeting one hour prior to its start. Link will also be available on the Ann Arbor District Library website at 3:45 p.m. on May 16.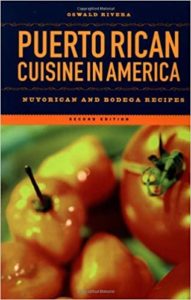 Puerto Rican Cuisine in America
Most Americans know very little about Puerto Rican cuisine, according to our speaker, partly because Puerto Ricans are one segment of a vast population known as Latinos, or Hispanics, a group that includes people of diverse racial, social and economic backgrounds. Latino can refer to a Mexican-American in the Southwest, a Cuban living in Miami, a Dominican in Chicago or someone whose family comes from any of the Central or South American nations.
Puerto Ricans hail from the Caribbean; thus their cuisine is a potpourri of various cultures, particularly Spanish, native Caribbean and African. It's heavy on spices, though native "Nuyorican" cuisine has become milder over the last few years due to mainland American influence.
"Nuyorican" refers to Puerto Ricans who were born or raised in New York City, which is where the majority of people of Puerto Rican heritage living in the U.S. are found. With 3.1 million Puerto Ricans living in Puerto Rico and  nearly twice as many living in the United States, it's no surprise that Nuyorican cooking has been distinctly influenced by American culture.
But the essence of Puerto Rican cooking has remained the same. It emphasizes fresh vegetables and seafood, yet it still features pork and beef predominantly. The basic side dish is rice in all its variations from yellow rice, to plain boiled rice, to rice cooked with squid, to the all-inclusive Spanish paella.
Puerto Rican cooking features warmth, sensuality; it is infinitely adaptable as countless Puerto Rican families have discovered over the years while living in northern climes.
About our speaker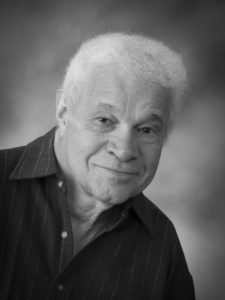 Oswald Rivera was born in Ponce, Puerto Rico, in 1945 and grew up in Spanish Harlem in New York City. He is the author of Puerto Rican Cuisine in America: Nuyorican and Bodega Recipes, The Pharaoh's Feast and Feasting with the Ancestors. He is also a food blogger, host of the cooking video series "Oswald at Large," a novelist of historical fiction and a Kung Fu master.
See the Winter/Spring program schedule here.
Join Us!
Our membership year runs from September to September. The annual membership is $25. You can print out the membership form here. We also accept memberships via PayPal. Click on the membership link at the top of this page for more information. 
The Culinary Historians of Ann Arbor (CHAA), founded in 1983 by Jan Longone and friends, is an organization of scholars, cooks, food writers, nutritionists, collectors, students, and others interested in the study of culinary history and gastronomy.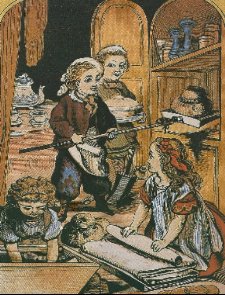 The mission of the group is to promote the study of culinary history through regular programs open to members and guests, through the quarterly publication Repast, and through exchanges of information with other such organizations.
Monthly meetings of the CHAA are normally held in Ann Arbor, Michigan, from September through May from 3:00-5:00 p.m. on the third Sunday of the month (unless otherwise announced). During the pandemic, meetings take place online on the third Sunday at 4 p.m.
Membership in CHAA is open to anyone interested in culinary history. Dues are $25.00 for an individual or couple and include a subscription to Repast. The membership year is from September to September. For those who cannot attend meetings, a yearly subscription to Repast is $20.00.
Repast is the official quarterly publication of CHAA. Besides announcements of future meetings and reports of past meetings, it also contains feature articles, book reviews, a calendar of upcoming events of culinary interest, and special events. For information about contributing articles, placing information, announcements, or other regular features, contact the Editor.