NEXT MEETING
Sunday, November 17, 2019, 3:00 – 5:00 p.m., Ann Arbor District Library – Malletts Creek Branch, 3090 E. Eisenhower Parkway (east of Stone School Road), Ann Arbor, MI 48108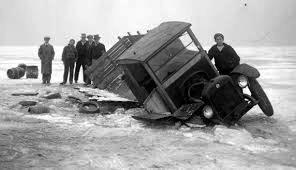 Detroit Prohibition

with Mickey Lyons. 
Rumrunners and bootleggers and speakeasies, oh my! Mickey Lyons of DetroitProhibition.com takes us through Detroit's intoxicating history during the prohibition years, from sloshing the stuff across the Detroit River to raiding the liquor cabinets and speakeasies with a whole lot of intemperance.
Mickey is a Detroit-based author and researcher on Detroit Prohibition history. Her upcoming book, City on a Still: Detroit During Prohibition, is in the works. In the meantime, she spends her days trudging through old bars and buildings and sifting through old newspapers.
SIGN UP NOW FOR THE WINTER MEAL ON NOVEMBER 24
The annual Winter Meal will be held at the Ladies Literary Club of Ypsilanti on Sunday, November 24, 4:00 – 7:00 pm.  The theme is The Mighty Mississip' and participants will bring representative dishes from the ten U. S. states bordering the Mississippi River: Minnesota, Wisconsin, Iowa, Illinois, Kentucky, Missouri, Arkansas, Tennessee, Mississippi & Louisiana.  Click here for more information and a sign-up form. This event is open to members only, so be sure to renew your membership now.
Join Us!
Our membership year runs from September to September, so now is the perfect time to join CHAA. The annual membership is $25.  You can print out the membership form here.
The Culinary Historians of Ann Arbor (CHAA), founded in 1983 by Jan Longone and friends, is an organization of scholars, cooks, food writers, nutritionists, collectors, students, and others interested in the study of culinary history and gastronomy.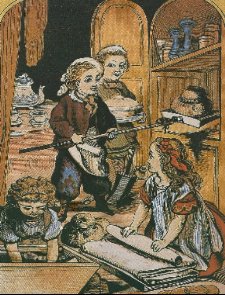 The mission of the group is to promote the study of culinary history through regular programs open to members and guests, through the quarterly publication Repast, and through exchanges of information with other such organizations.
Monthly meetings of the CHAA are held in Ann Arbor, Michigan, from September through May from 3:00-5:00 p.m. on the third Sunday of the month (unless otherwise announced).
Membership in CHAA is open to anyone interested in culinary history. Dues
are $25.00 for an individual or couple and include a subscription to Repast. The membership year is from September to September. For those who cannot attend meetings, a yearly subscription to Repast is $20.00.
Repast is the official quarterly publication of CHAA. Besides announcements of future meetings and reports of past meetings, it also contains feature articles, book reviews, a calendar of upcoming events of culinary interest, and special events. For information about contributing articles, placing information, announcements, or other regular features, contact the Editor.
Contribute to the CHAA Food Blog, where all members are invited to tell stories about their own adventures.  Access is limited right now, so just write your story and send it (with a visual if you like) to Judy Steeh.  … Continue reading →