CHAA Meetings
The Culinary Historians of Ann Arbor generally meet on the third Sunday of the month at 4 p.m. Eastern, September through May. Meeting invitations are sent to members and other interested individuals, but all are welcome to attend. As the Covid pandemic continues, some of our meetings are held in person at the downtown Ann Arbor District Library and streamed on YouTube, and some are held online via Zoom. Please check this website for the date and location and format of each meeting, as these will vary. 
Members receive emailed information regarding meetings in advance and a reminder on the day of each meeting.
NEXT MEETING
Sunday, November 13, 4 p.m. Eastern
Online via Zoom and streaming live on YouTube [https://aadl.org/node/610199]
Register to receive the link to the Zoom meeting one hour before the event.
Detroit Tiki: A History of Polynesian Palaces and Tropical Drinks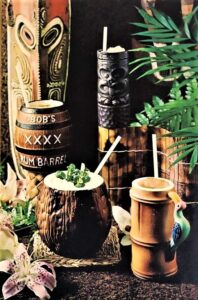 When the South Sea craze swept the nation in the mid-twentieth century, the wave of island-themed décor and tropical cocktails did not bypass Detroit. The Tropics and Club Bali offered a warming escape from dreary Midwest winters. At its completion in 1967, the Mauna Loa was the most expensive restaurant built east of the Mississippi. The Chin Tiki, with its exquisitely handcrafted features, was an equally exceptional destination. Even today, long after the Polynesian craze has faded, a new generation has taken up the tiki torch and brought island flavor and flair back to the city.
Join author Renee Tadey on a sweeping journey through the Tiki destinations of Detroit.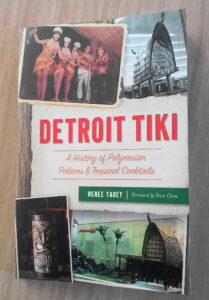 Renee Tadey was born in Detroit and continues to reside in the metro area. She is passionate about all things vintage, from autos and architecture to film, clothing, home furnishing and lifestyle. She is especially fond of Mid-Century Modern design. Detroit Tiki, published by The History Press in 2022, is her first book.
Find upcoming programs and links to past programs here.
Join Us!
Our membership year runs from September to September. The annual membership is $25. You can print out the membership form here. We also accept memberships via PayPal. Click on the membership link at the top of this page for more information. 
The Culinary Historians of Ann Arbor (CHAA), founded in 1983 by Jan Longone and friends, is an organization of scholars, cooks, food writers, nutritionists, collectors, students, and others interested in the study of culinary history and gastronomy.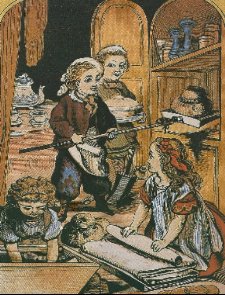 The mission of the group is to promote the study of culinary history through regular programs open to members and guests, through the quarterly publication Repast, and through exchanges of information with other such organizations.
Monthly meetings of the CHAA are normally held in Ann Arbor, Michigan, from September through May on the third Sunday of the month at 4 p.m. (unless otherwise announced). During the pandemic, meetings take place online and/or in person.
Membership in CHAA is open to anyone interested in culinary history. Dues are $25.00 for an individual or couple and include a subscription to Repast. The membership year is from September to September. For those who cannot attend meetings, a yearly subscription to Repast is $20.00.
Repast is the official quarterly publication of CHAA. Besides announcements of future meetings and reports of past meetings, it also contains feature articles, book reviews, a calendar of upcoming events of culinary interest, and special events. For information about contributing articles, placing information, announcements, or other regular features, contact the Editor.