NEXT MEETINGS
Sunday, January 19, 2020
, 
3:00 – 5:00 p.m., Ann Arbor District Library – Malletts Creek Branch, 3090 E. Eisenhower Parkway (east of Stone School Road), Ann Arbor, MI 48108 
Defining Cups & Saucers, another entertaining presentation by Margaret Carney, director and curator of the International Museum of Dinnerware Design, will change the way you look at the mundane cup and saucer forever. Everyone has an image in their own mind of what comprises a traditional cup and saucer.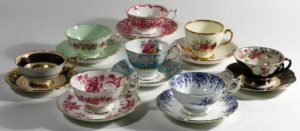 This presentation  adds a fresh perspective, where form does not always follow function.  If that sounds dull, just think about a lively mix of cups & saucers created from paper,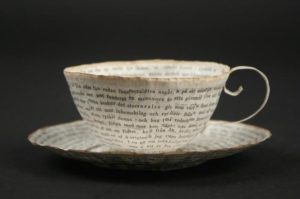 clay, glass, metal, basketry, fiber, enamel, bamboo, and plastic from eras described in terms of Pop Art, Art Deco, Mid-Century Modern, and contemporary, with a little radioactivity, lithophanous geishas,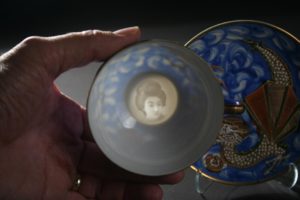 gazelle fur, banking, and fortune telling thrown in for good measure. This talk expands on the theme of an exhibition that will be on view at Albion College's Munro Gallery from January 13 to February 8, 2020.
Sunday, February 16, 2020, 3:00 – 5:00 p.m., Ann Arbor District Library – Malletts Creek Branch, 3090 E. Eisenhower Parkway (east of Stone School Road), Ann Arbor, MI 48108 Speaker to be announced.
Join Us!
Our membership year runs from September to September, so now is the perfect time to join CHAA. The annual membership is $25.  You can print out the membership form here.
The Culinary Historians of Ann Arbor (CHAA), founded in 1983 by Jan Longone and friends, is an organization of scholars, cooks, food writers, nutritionists, collectors, students, and others interested in the study of culinary history and gastronomy.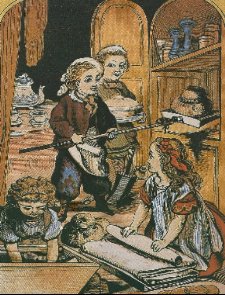 The mission of the group is to promote the study of culinary history through regular programs open to members and guests, through the quarterly publication Repast, and through exchanges of information with other such organizations.
Monthly meetings of the CHAA are held in Ann Arbor, Michigan, from September through May from 3:00-5:00 p.m. on the third Sunday of the month (unless otherwise announced).
Membership in CHAA is open to anyone interested in culinary history. Dues
are $25.00 for an individual or couple and include a subscription to Repast. The membership year is from September to September. For those who cannot attend meetings, a yearly subscription to Repast is $20.00.
Repast is the official quarterly publication of CHAA. Besides announcements of future meetings and reports of past meetings, it also contains feature articles, book reviews, a calendar of upcoming events of culinary interest, and special events. For information about contributing articles, placing information, announcements, or other regular features, contact the Editor.
Contribute to the CHAA Food Blog, where all members are invited to tell stories about their own adventures.  Access is limited right now, so just write your story and send it (with a visual if you like) to Judy Steeh.  … Continue reading →