At present, the Culinary Historians are meeting via Zoom. Meetings generally take place on the third Sunday of the month at 4 p.m. Eastern. Meeting invitations are sent to members and other interested individuals, but all are welcome to attend. 
Next Meeting: Sunday, May 15, 4:00 p.m. EDT Online via Zoom
Register to receive a link to the meeting on May 15. Link will also be available on the Ann Arbor District Library website at 3:45 p.m. on May 15. 
What She Ate and Why I Wrote About It: Women, Food and Biography
Biography as it's usually practiced rarely pauses at the kitchen table to examine the food. Yet ordinary meals give us an incomparable vantage point on anybody's life, whether it's a person who loves to eat or a person who couldn't care less. After all, food happens every day; it's associated with every appetite, and it's entangled with all the social and economic conditions that bear upon our days. What She Ate takes up the lives of six very different women — Dorothy Wordsworth, Rosa Lewis, Eleanor Roosevelt, Eva Braun, Barbara Pym, and Helen Gurley Brown — and tells their stories by putting the food right up front.
About the speaker: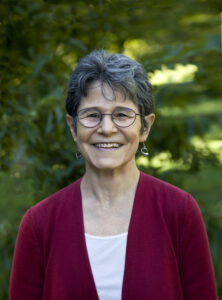 Laura Shapiro was a columnist at The Real Paper (Boston) before beginning a 16-year run at Newsweek, where she covered food, women's issues and the arts and won several journalism awards. Her first book was Perfection Salad: Women and Cooking at the Turn of the Century (1986), which the University of California reissued in 2009 with a new Afterword. She is also the author of Something from the Oven: Reinventing Dinner in 1950s America (Viking, 2004), named in the Wall Street Journal as one of the five best books on American food; and Julia Child (Penguin Lives, 2007), which won the award for Literary Food Writing from the International Association of Culinary Professionals. Her latest book is What She Ate: (Viking, 2017), which NPR's Susan Stamberg called "Seriously and hilariously researched culinary history."
***
See past programs and links to recordings here.
Join Us!
Our membership year runs from September to September. The annual membership is $25. You can print out the membership form here. We also accept memberships via PayPal. Click on the membership link at the top of this page for more information. 
The Culinary Historians of Ann Arbor (CHAA), founded in 1983 by Jan Longone and friends, is an organization of scholars, cooks, food writers, nutritionists, collectors, students, and others interested in the study of culinary history and gastronomy.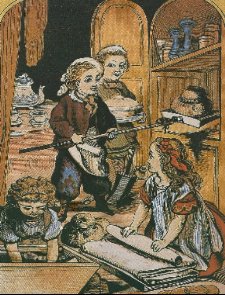 The mission of the group is to promote the study of culinary history through regular programs open to members and guests, through the quarterly publication Repast, and through exchanges of information with other such organizations.
Monthly meetings of the CHAA are normally held in Ann Arbor, Michigan, from September through May from 3:00-5:00 p.m. on the third Sunday of the month (unless otherwise announced). During the pandemic, meetings take place online on the third Sunday at 4 p.m.
Membership in CHAA is open to anyone interested in culinary history. Dues are $25.00 for an individual or couple and include a subscription to Repast. The membership year is from September to September. For those who cannot attend meetings, a yearly subscription to Repast is $20.00.
Repast is the official quarterly publication of CHAA. Besides announcements of future meetings and reports of past meetings, it also contains feature articles, book reviews, a calendar of upcoming events of culinary interest, and special events. For information about contributing articles, placing information, announcements, or other regular features, contact the Editor.