When the COVID pandemic forced the closing of the Ann Arbor District Library our March, April, and May meetings were cancelled; meeting plans for the fall are still up in the air.  Be sure we will announce a new schedule as soon as possible.  In the meantime, read on to see what we all missed last spring.

Sunday, March 15, 2020
, 3:00 – 5:00 p.m., Ann Arbor District Library – Malletts Creek Branch, 3090 E. Eisenhower Parkway (east of Stone School Road), Ann Arbor, MI 48108
Smoking Fish the Old Way in the Scottish Highlands
with Zingerman's Brad Hedeman.
The Inverawe Smokery sits near the mouth of the River Awe, deep in the western Scottish Highlands. There, on the age-old Campbell family estate, Robert and Rosie Campbell-Preston began smoking fish with one smokebox in 1974. Today, filets of lean, locally farmed salmon and trout are still smoked slowly at Inverawe over whole logs of white oak, imparting a flavor and texture that are worlds away from those of modern, industrially smoked fish products.
Brad Hedeman has worked as a food finder for Zingerman's for nearly twenty years. His work takes him all over the country and Europe to find flavors he wants to share with customers back in Ann Arbor and beyond. He'll bring pictures, he'll share stories, and best of all he'll bring some delicious smoked fish to enjoy.
Sunday, April 19, 2020
,
3:00 – 5:00 p.m., Ann Arbor District Library – Malletts Creek Branch, 3090 E. Eisenhower Parkway (east of Stone School Road), Ann Arbor, MI 48108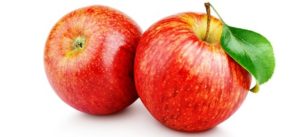 Apples in the Midwestern Imagination Dr. Lucy M. Long, Director of the Center for Food and Culture, and Adjunct Assistant Professor in the American Culture Studies and Tourism programs at Bowling Green State University in Ohio, will tell us about her forthcoming book, Apples in the Midwestern Imagination.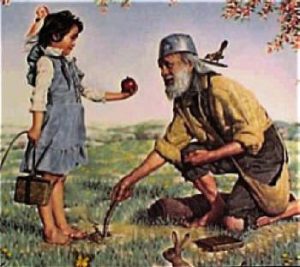 Like many Americans, Midwesterners have fond memories of apples. Family apple orchards are commonplace in the region; cider mills used to be common and are making a comeback. Apple butter is a traditional way of preserving the fruit, while apple pies and pastries frequent many home and commercial tables. Johnny Appleseed is embraced as a hometown hero, and festivals frequently celebrate the fruit. These memories make apples a significant part of our personal histories and local food cultures. This talk looks at how apples have contributed to a sense of place in the Midwest and to a collective memory that characterizes this region.
Dr. Long has published extensively on food topics, including Honey: A Global History (2017), and Comfort Food Meals and Meanings (2017). She has also produced numerous documentaries and community programs on a variety of food-related subjects and issues.
Sunday, May 17, 2020
,
3:00 – 5:00 p.m., Ann Arbor District Library – Malletts Creek Branch, 3090 E. Eisenhower Parkway (east of Stone School Road), Ann Arbor, MI 48108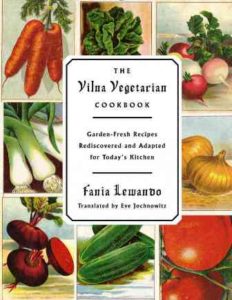 The Almighty Salad – Jewish Vegetarianism and the Backlash in the Yiddish Press: In the first half of the twentieth century, some Yiddish speakers looked to vegetarianism as a way of creating a better and more rational world. While some writers explicitly linked radical eating to radical thinking, many otherwise revolutionary journals and newspapers were more likely to look upon the growing enthusiasm for vegetarianism as a threat to continuity in traditional Jewish cooking.  With Dr. Eve Jochowitz we will examine materials about how Jews in the Americas, Eastern Europe, and Palestine were attracted to vegetarianism, as well as serious articles addressing the perceived dangers of a vegetarian diet and biting satire poking fun at the ridiculousness of vegetarianism.
Dr. Jochnowitz is a Visiting Research Fellow in Yiddish Studies at the University of Michigan's Frankel Center for Judaic Studies, researching the history of vegetarianism among Yiddish speakers. She has been teaching Yiddish language, culture and literature, and foodways and dance, for 25 years. Dr. Jochnowitz also will speak about a Jewish cookbook that she translated from Yiddish, The Vilna Vegetarian Cookbook (Schocken, 2015). First published in 1938 and authored by Fania Lewando, the proprietor of a popular vegetarian restaurant in what is now Vilnius, Lithuania, it was unlike any previous Yiddish vegetarian cookbook. Copies will be available for purchase at the meeting.
Join Us!
Our membership year runs from September to September, so now is the perfect time to join CHAA. The annual membership is $25.  You can print out the membership form here.
The Culinary Historians of Ann Arbor (CHAA), founded in 1983 by Jan Longone and friends, is an organization of scholars, cooks, food writers, nutritionists, collectors, students, and others interested in the study of culinary history and gastronomy.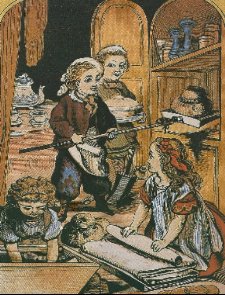 The mission of the group is to promote the study of culinary history through regular programs open to members and guests, through the quarterly publication Repast, and through exchanges of information with other such organizations.
Monthly meetings of the CHAA are held in Ann Arbor, Michigan, from September through May from 3:00-5:00 p.m. on the third Sunday of the month (unless otherwise announced).
Membership in CHAA is open to anyone interested in culinary history. Dues
are $25.00 for an individual or couple and include a subscription to Repast. The membership year is from September to September. For those who cannot attend meetings, a yearly subscription to Repast is $20.00.
Repast is the official quarterly publication of CHAA. Besides announcements of future meetings and reports of past meetings, it also contains feature articles, book reviews, a calendar of upcoming events of culinary interest, and special events. For information about contributing articles, placing information, announcements, or other regular features, contact the Editor.
Contribute to the CHAA Food Blog, where all members are invited to tell stories about their own adventures.  Access is limited right now, so just write your story and send it (with a visual if you like) to Judy Steeh.  … Continue reading →