At present, the Culinary Historians are meeting via Zoom. Meetings generally take place on the third Sunday of the month at 4 p.m. Eastern. Meeting invitations are sent to members and other interested individuals, but all are welcome to attend.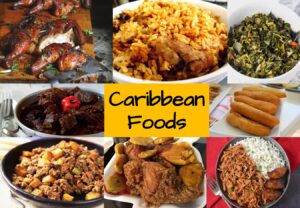 Summer Participatory Meal: Cuisines of the Caribbean
Sunday, July 10, 4-7 p.m.
Ladies Literary Club
218 N. Washington St., Ypsilanti MI 48197
Members and their guests are welcome to bring a dish to share from one of the countries of the Caribbean, from Antigua to the U.S. Virgin Islands. Looking for culinary inspiration? Check out this savory collection from Flavorverse: 22 of the Best Caribbean Foods. What will you bring?
For more information, registration form and location map, click here.
We hope to see you there!
Join Us
Our membership year runs from September to September. The annual membership is $25. You can print out the membership form here. We also accept memberships via PayPal. Click on the membership link at the top of this page for more information. 
The Culinary Historians of Ann Arbor (CHAA), founded in 1983 by Jan Longone and friends, is an organization of scholars, cooks, food writers, nutritionists, collectors, students, and others interested in the study of culinary history and gastronomy.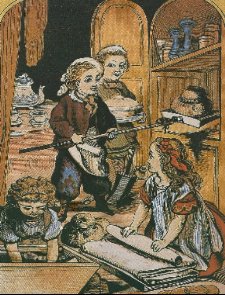 The mission of the group is to promote the study of culinary history through regular programs open to members and guests, through the quarterly publication Repast, and through exchanges of information with other such organizations.
Monthly meetings of the CHAA are normally held in Ann Arbor, Michigan, from September through May from 3:00-5:00 p.m. on the third Sunday of the month (unless otherwise announced). During the pandemic, meetings take place online on the third Sunday at 4 p.m.
Membership in CHAA is open to anyone interested in culinary history. Dues are $25.00 for an individual or couple and include a subscription to Repast. The membership year is from September to September. For those who cannot attend meetings, a yearly subscription to Repast is $20.00.
Repast is the official quarterly publication of CHAA. Besides announcements of future meetings and reports of past meetings, it also contains feature articles, book reviews, a calendar of upcoming events of culinary interest, and special events. For information about contributing articles, placing information, announcements, or other regular features, contact the Editor.