Fall 2021 Programs
At present, the Culinary Historians are meeting via Zoom instead of in person at Malletts Creek Library. Meetings generally take place on the third Sunday of the month at 4 p.m. Meeting invitations are sent to interested members, but all are welcome to attend. 
Next Meeting: Sunday, September 19, 4:00 p.m. EDT Online via Zoom
Register to receive a link to the meeting one hour prior to its start. Link will also be available on the Ann Arbor District Library website at 3:45 p.m. on Sept. 19.

Mexico's Early Cookbooks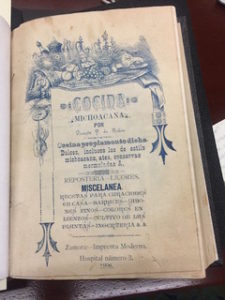 Join Maite Gómez-Rejón of ArtBites in exploring early Mexican recipes. She will discuss how to read between the lines of colonial kitchen manuscripts, the first printed cookbooks post-Independence through the Revolution in the early 20th century. Gomez-Rejon reveals the shifting attitudes toward food, from a status marker and divider of classes to a tool for unifying the country and creating a unique national identity.
Speaker Bio: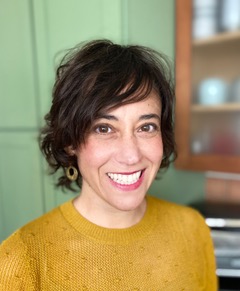 Maite Gómez-Rejón is the founder of
ArtBites
. She has dedicated her career to exploring the nexus of art and culinary history through lectures, cooking classes, and tastings presented in museums and universities across the country and through videos on her YouTube channel – ArtBites: Cooking Art History. Maite has a BFA from the University of Texas at Austin, an MFA from the School of the Art Institute of Chicago and a Grande Diplome from the French Culinary Institute in New York City. She has been a guest on the
 Today Show
, featured in 
Food & Wine
 magazine and 
Hyperallergic
, and interviewed on KCRW's
 Good Food,
 NPR's 
Splendid Table
 and the BBC's 
The Food Programme
. She is also a contributor to
 Life & Thyme
, 
Eaten Magazine
, 
Gastro Obscura
and other publications. Her essay "Mexico's Early Cookbooks" appears in the
Oxford Research Encyclopedia of Latin American History
.
See past 2020-21 programs and links to recordings here.
Join Us!
Our membership year runs from September to September. The annual membership is $25. You can print out the membership form here. We also accept memberships via PayPal. Click on the membership link at the top of this page for more information. 
The Culinary Historians of Ann Arbor (CHAA), founded in 1983 by Jan Longone and friends, is an organization of scholars, cooks, food writers, nutritionists, collectors, students, and others interested in the study of culinary history and gastronomy.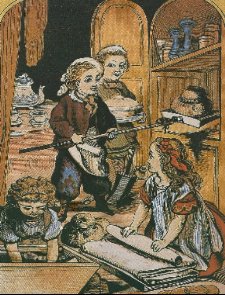 The mission of the group is to promote the study of culinary history through regular programs open to members and guests, through the quarterly publication Repast, and through exchanges of information with other such organizations.
Monthly meetings of the CHAA are normally held in Ann Arbor, Michigan, from September through May from 3:00-5:00 p.m. on the third Sunday of the month (unless otherwise announced). During the pandemic, meetings take place online on the third Sunday at 4 p.m.
Membership in CHAA is open to anyone interested in culinary history. Dues are $25.00 for an individual or couple and include a subscription to Repast. The membership year is from September to September. For those who cannot attend meetings, a yearly subscription to Repast is $20.00.
Repast is the official quarterly publication of CHAA. Besides announcements of future meetings and reports of past meetings, it also contains feature articles, book reviews, a calendar of upcoming events of culinary interest, and special events. For information about contributing articles, placing information, announcements, or other regular features, contact the Editor.