Winter/Spring 2021 Programs: Bonbons, Baking Powder and Barbecue 
See all upcoming programs here.
At present, the Culinary Historians are meeting via Zoom instead of in person at Malletts Creek Library. Meetings generally take place on the third Sunday of the month at 4 p.m. Meeting invitations are sent to interested members, but all are welcome to attend. 
Next Meeting: Sunday, March 21, 4:00 p.m. Eastern Online via Zoom
Register to receive a link to the meeting one hour prior to its start. Link will also be available on the Ann Arbor District Library website after 3 p.m. on March 21.
Creating Sunset Magazine's Cooking Department: A Study of Men, Women, and Cooking in the 1930s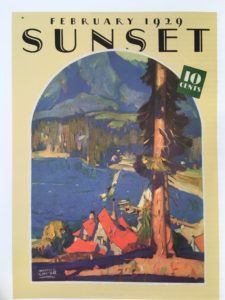 Join us for a look at the gendered history of Sunset Magazine's early years, from its first recipe columns featuring recipes submitted by women, to its various "outdoorsy" columns where men's cooking found a place. Learn how Sunset's cooking categories shape-shifted as the "cooking department" began to accommodate men who cooked.
Meet Sunset's first food editor, Genevieve Callahan and the magazine's co-editor Louvica Richardson who migrated to California to create the magazine of Western Living. Hear about some amazing women, like Sierra Club member and Sunset contributor Helen Gompertz, who camped and mountaineered in skirts and shows us a world where traditional gender roles were dispensed with, and artist Ruth White Taylor, who added cartoons to help draw readers into Sunset's recipe columns and simultaneously made an enduring name for herself with gorgeously illustrated promotional maps.
About the Speaker: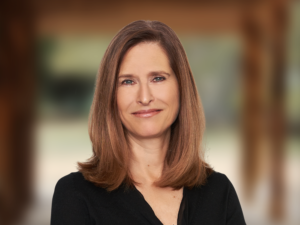 Jennifer Pagano has worked in the food and wine business since she was a teenager – starting out assisting classes at a small cooking school, having the opportunity to work for the American Institute of Wine & Food as the national director of programs, and in the past two decades, conducting consumer and product research for wine and food industry clients. She currently works for Mattson, a food and beverage innovation company. Having always wanted to study food history at the graduate level, she finally got that chance, finishing a MA in Food Studies in 2019. She earned an undergraduate Public Policy degree at Stanford, and has a certificate in French cuisine from Peter Kump's New York Cooking School (now The Institute of Culinary Education).
See the Winter/Spring program schedule here.
Join Us!
Our membership year runs from September to September. The annual membership is $25. You can print out the membership form here. We also accept memberships via PayPal. Click on the membership link at the top of this page for more information. 
The Culinary Historians of Ann Arbor (CHAA), founded in 1983 by Jan Longone and friends, is an organization of scholars, cooks, food writers, nutritionists, collectors, students, and others interested in the study of culinary history and gastronomy.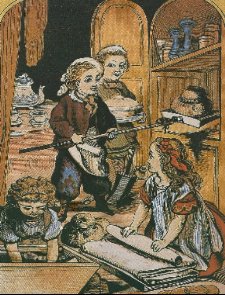 The mission of the group is to promote the study of culinary history through regular programs open to members and guests, through the quarterly publication Repast, and through exchanges of information with other such organizations.
Monthly meetings of the CHAA are normally held in Ann Arbor, Michigan, from September through May from 3:00-5:00 p.m. on the third Sunday of the month (unless otherwise announced). During the pandemic, meetings take place online on the third Sunday at 4 p.m.
Membership in CHAA is open to anyone interested in culinary history. Dues are $25.00 for an individual or couple and include a subscription to Repast. The membership year is from September to September. For those who cannot attend meetings, a yearly subscription to Repast is $20.00.
Repast is the official quarterly publication of CHAA. Besides announcements of future meetings and reports of past meetings, it also contains feature articles, book reviews, a calendar of upcoming events of culinary interest, and special events. For information about contributing articles, placing information, announcements, or other regular features, contact the Editor.