NEW OFFICERS ANNOUNCED

We are excited to add two new officers to the CHAA executive team.  Bill Walker will be assuming the role of Treasurer, and Glenda Bullock will not only be our new Program Director, but also will take on the job of Webmaster.  Welcome to both of you!
FALL MEETINGS SCHEDULED
For obvious reasons, we will be meeting via Zoom this fall instead of in person at Malletts Creek. The meetings will take place on the usual days (third Sundays), but at a slightly later time, 4-5 pm; meeting invitations will be sent to interested members.  
If you would like to receive a link to the Zoom meeting on Sunday, October 18, please provide your email address on this form.
Sunday, October 18, 2020, 4:00 – 5:00 p.m.
Manoomin: The Story of Wild Rice in Michigan with Barbara J. Barton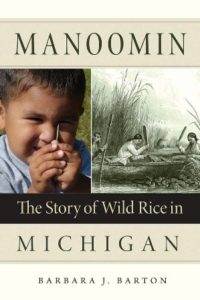 Manoomin: The Story of Wild Rice in Michigan is the first book of its kind to bring forward the rich tradition of wild rice in Michigan, and its importance to the Anishinaabek people who live here. The book received the 2018 Michigan History Award and 2019 Michigan Notable Book Award.
Join author Barbara Barton as she follows the threads that connect the history, culture, biology, economics, and spirituality of this sacred plant. You will learn about the vast wild rice beds that once existed in Michigan, why many disappeared, and the efforts of tribal and nontribal people working to return and protect Manoomin across the landscape. Barton is an endangered-species biologist and a member of Michigan's wild rice working group.

Sunday, November 15, 4:00-5:00 p.m.
Apples in the Midwestern Imagination with Lucy M. Long
(Rescheduled from April)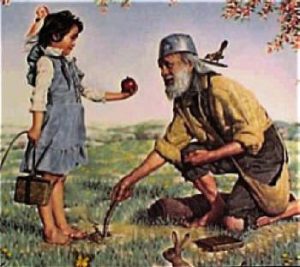 Like many Americans, Midwesterners have fond memories of apples. Family apple orchards are commonplace in the region, and cider mills used to be common and are making a comeback. Apple butter is a traditional way of preserving the fruit, while apple pies and pastries frequent many homemade and commercial tables. Johnny Appleseed is embraced as a hometown hero, and festivals frequently celebrate the fruit. These memories make apples a significant part of personal histories and local food cultures.
Are apples special to the Midwest? Some Midwestern states are top commercial producers, but apples are frequently thought of as a national fruit— a patriotic emblem at best, even if somewhat unexciting to some. This talk looks at how apples have contributed to a sense of place in the Midwest and to a collective memory that characterizes this region.
Lucy M. Long is an independent scholar and the founding Director of the Center for Food and Culture (www.foodandculture.org), a non-profit organization based in Bowling Green, Ohio. With a Ph.D. in Folklore and Folklife (Univ. of Pennsylvania), she has been involved in humanities-based research on food as a medium for creating meaning, identity, and community since the 1980s. Dr. Long has published extensively on food topics, including the books Culinary Tourism (2004), Regional American Food Culture (2009), the Food and Folklore Reader (2015), Ethnic American Food Today: A Cultural Encyclopedia (2015, 2016), Honey: A Global History (2017), and Comfort Food: Meanings and Memories (2017). She has also produced numerous documentaries and community programs on a variety of food-related subjects and issues.
Our membership year runs from September to September, so now is the perfect time to join CHAA. The annual membership is $25.  You can print out the membership form here.
The Culinary Historians of Ann Arbor (CHAA), founded in 1983 by Jan Longone and friends, is an organization of scholars, cooks, food writers, nutritionists, collectors, students, and others interested in the study of culinary history and gastronomy.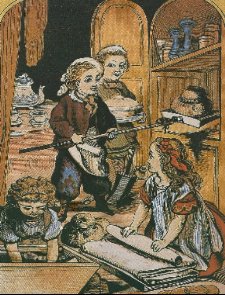 The mission of the group is to promote the study of culinary history through regular programs open to members and guests, through the quarterly publication Repast, and through exchanges of information with other such organizations.
Monthly meetings of the CHAA are held in Ann Arbor, Michigan, from September through May from 3:00-5:00 p.m. on the third Sunday of the month (unless otherwise announced).
Membership in CHAA is open to anyone interested in culinary history. Dues
are $25.00 for an individual or couple and include a subscription to Repast. The membership year is from September to September. For those who cannot attend meetings, a yearly subscription to Repast is $20.00.
Repast is the official quarterly publication of CHAA. Besides announcements of future meetings and reports of past meetings, it also contains feature articles, book reviews, a calendar of upcoming events of culinary interest, and special events. For information about contributing articles, placing information, announcements, or other regular features, contact the Editor.