Fall 2021 Programs
At present, the Culinary Historians are meeting via Zoom instead of in person at Malletts Creek Library. Meetings generally take place on the third Sunday of the month at 4 p.m. Meeting invitations are sent to interested members, but all are welcome to attend. 
Next Meeting: Sunday, October 31, 4:00 p.m. EDT Online via Zoom
Register to receive a link to the meeting one hour prior to its start. Link will also be available on the Ann Arbor District Library website at 3:45 p.m. on October 31.
German-American Foodways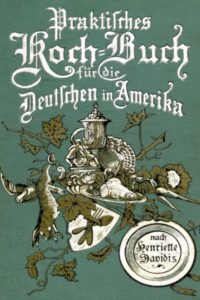 When German-speaking immigrants came to America, they brought with them their culinary traditions.  Before long, cookbooks specifically written for Germans appeared in this country. This presentation will examine changes in the foodways of German Americans through the lens of these cookbooks. 
Whet your appetite!
You can preview one of the cookbooks Antje will be discussing. The Max Kade Institute has reprinted an old German-American cookbook (originally published in English) under a new title "
Pickled Herring and Pumpkin Pie.
" It now can be viewed in its entirety online: 
https://search.library.wisc.edu/digital/ALDO73OLS2CAVK8B
.
About the Speaker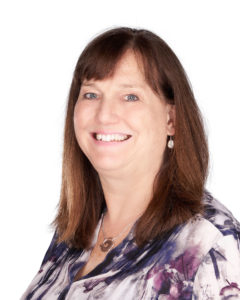 Antje Petty is the Associate Director of the Max Kade Institute for German-American Studies at the University of Wisconsin–Madison, where her research focuses on the experiences of German-speaking immigrants and their descendants. She shares the resources of the Institute through a variety of public programs.
See past 2020-21 programs and links to recordings here.
Join Us!
Our membership year runs from September to September. The annual membership is $25. You can print out the membership form here. We also accept memberships via PayPal. Click on the membership link at the top of this page for more information. 
The Culinary Historians of Ann Arbor (CHAA), founded in 1983 by Jan Longone and friends, is an organization of scholars, cooks, food writers, nutritionists, collectors, students, and others interested in the study of culinary history and gastronomy.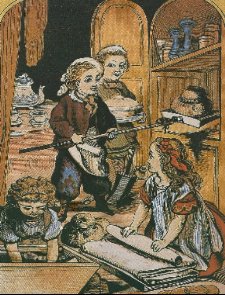 The mission of the group is to promote the study of culinary history through regular programs open to members and guests, through the quarterly publication Repast, and through exchanges of information with other such organizations.
Monthly meetings of the CHAA are normally held in Ann Arbor, Michigan, from September through May from 3:00-5:00 p.m. on the third Sunday of the month (unless otherwise announced). During the pandemic, meetings take place online on the third Sunday at 4 p.m.
Membership in CHAA is open to anyone interested in culinary history. Dues are $25.00 for an individual or couple and include a subscription to Repast. The membership year is from September to September. For those who cannot attend meetings, a yearly subscription to Repast is $20.00.
Repast is the official quarterly publication of CHAA. Besides announcements of future meetings and reports of past meetings, it also contains feature articles, book reviews, a calendar of upcoming events of culinary interest, and special events. For information about contributing articles, placing information, announcements, or other regular features, contact the Editor.